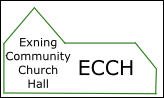 Exning Community Church Hall

© Copyright Exning Community Church Hall Committee of PCC of Exning with Landwade
Information and Bookings: exningchurchhall@gmail.com Phone: 07516-438133

The Camera Course Workshops
For more information about the workshops see:
Future dates are: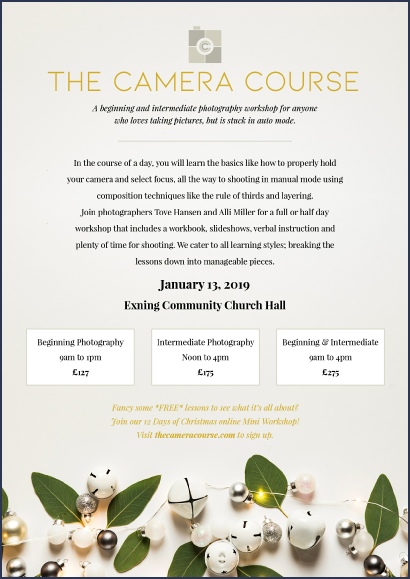 The Camera Course
with photographers
Tove Hansen & Alli Miller
Next workshop: January 13

A beginning and intermediate photography workshop at Exning Community Church Hall for anyone who loves photography but is stuck in auto mode.
In the course of a day, you will learn the basics like how to properly hold your camera and select focus all the way to shooting in manual mode using composition techniques like the rule of thirds and layering.
Join us for a full or half day workshop that includes a workbook, slideshows, verbal instruction and plenty of time for shooting. We cater to all learning styles; breaking the lessons down into manageable pieces.
Beginning workshop 9am to 1pm - £127
Beginning & Intermediate workshops 9am to 4pm - £275