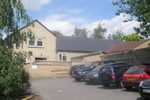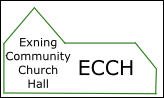 Exning Community Church Hall
Rock On' & 'Rock Solid' meetings for young people meet on Thursdays during term time.
Rock Solid for Years 5 - 7 at 7.30 to 8.30 for 8.40 pm
Rock On is not meeting at the moment

The hall is used by local Youth Group "Rock On/Rock Solid."
For "Youth Alpha" they met for a meal followed by presentations/discussions in the Gibson Room.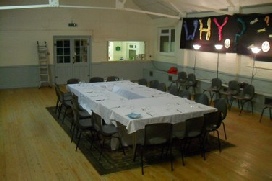 Rock Solid is for young people in years 5-7. It will run from 7.30pm-8.40 inc tuck time.
There will be no entrance fee for the first term. Money is needed for tuck.
Rock On is currently not running but when it does it uses materials from Youth For Christ (YFC)
Once a term we link up with other Christian Youth Groups in the area, for a Friday evening with fun/game/worship/short message in a local church eg All Saints, Newmarket; Fordham Congs; Burwell Baptist church; Isleham High Street church; Soham; Lighthouse, Ely; Haddenham Baptist church; The Vine Community Church, Littleport. (Organised by YFC)
Also once a term, mostly the same groups meet on a Saturday, either all day or from 1pm to 9pm, in one of the towns/villages. Sometimes learn a puppet show in am and perform to others in pm. Litter picking; Sing-a-long/1940's Quiz at a Sheltered accommodation, with tea and cakes; clean and repaint outdoor chairs; build and plant flower planters. In the evening after a sausage and chip or alternative provided by the church supper, a film or live band. One year there was an `It's a Knockout' which was great fun. Everyone was wet by the end of it and that was before it rained!