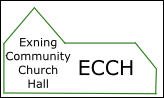 Exning Community Church Hall

© Copyright Exning Community Church Hall Committee of PCC of Exning with Landwade
Information and Bookings: exningchurchhall@gmail.com Phone: 07516-438133

Exning Community Church Hall is available for hire by individuals, groups or companies,
on a regular or "one-off" basis.
The rates are shown below:
Map showing boundaries of Parish of Exning with Landwade
ECCH is at point "1". Click here for "zoomable map"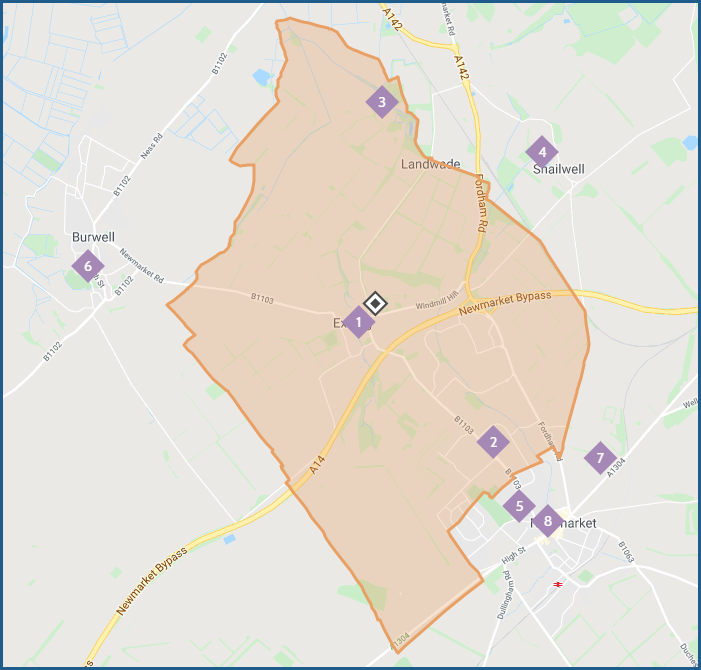 You may like to know that for regular activities or "one-off" events open to the public we can help with promoting those through:
This ECCH website including providing you with a web page if youdon't have one, (or pointing to your website or Facebook page)

A listing in the "Whats On" panel on the village website "Exning,Net"

ECCH Facebook page

Advice on use of other local Social Media

A mailshot to the ECCH Events distribution list
For more detail click here
This is part of your booking fees
ECCH FEES
It is with regret that with the increasing costs of utilities and necessary items for maintaining Exning Community Church Hall, we feel we need to increase the fees for hiring the hall.
As from 1st September 2022, there will be an increase of £1.50 per hour for all hirers (increased from those shown in the table below).
This will be reviewed at the end of the year but we sincerely hope that further increases will not be necessary then.
ECCH committee