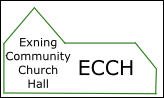 Exning Community Church Hall

© Copyright Exning Community Church Hall Committee of PCC of Exning with Landwade
Information and Bookings: exningchurchhall@gmail.com Phone: 07516-438133

At Exning Community Church Hall
Saturday morning 9am start

Thursday evening 6pm start (instructor / guests only)

£5.00 per class

Newbies go free for their first class

All equipment supplied
For more information please visit our Facebook page Howell-Fitness or contact Ian or Julie Howell on 07739864533
The Hour of Power will allow you to achieve a high level of total-body fitness in a very short space of time, typically just 1-3 hours per week. It is one of the few fitness classes that is equally attended by men and women alike. It is also suited to all levels of fitness because the difficulty and intensity of the class is entirely controlled by the participant.
The Hour of Power has been impacting people's fitness for the last 29 years, and has proven itself to be one of the most efficient training workouts on the planet. A truly full-body fitness experience and a revolutionary workout that is designed to maximize your energy capacity, tone your entire body and dramatically improve your fitness!
The workout challenges your mind and body from beginning to end, helping you to develop your cardio-vascular fitness in a more complete way. Unlike circuit training, the Hour of Power challenges the upper and lower body equally with its unique cardio and fat burning workout.
When it comes to total body fitness no other workout can compete with Hour of Power-it is the ultimate fitness class!
All equipment (weights and mats) are provided, all you need to bring is a towel and a drink.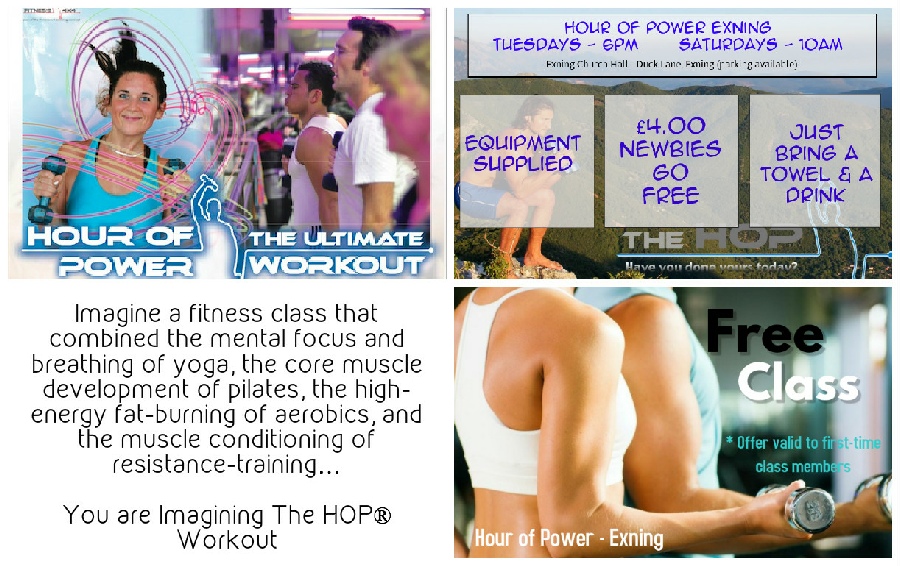 EXNING COMMUNITY CHURCH HALL

Hour of Power is currently not running sessions